Hollywood Bowl | Los Angeles, California
Get very EXCITED because this event will be as rare as hen's teeth. The Postal Service and Death Cab for Cutie will perform their albums "Give Up" and "Transatlanticism" in their entirety at the Hollywood Bowl on Sunday, October 15, 2023. You're in for an unforgettable night of amazing fun at this extremely rare occasion, and all the fans are going to be there. Tickets will sell out very quickly, and once they're gone, they're gone for good! Make sure you act immediately and grab them while you still can.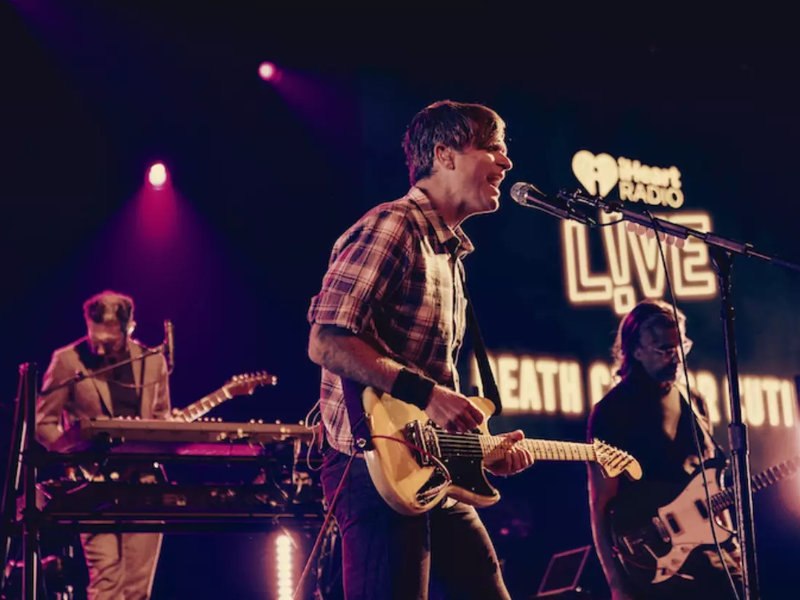 The Postal Service and Death Cab for Cutie have announced a new co-headlining tour in celebration of the 20th anniversaries of their albums "Give Up" and "Tansatlanticism." This tour is notable because it is the first live performance by "The Postal Service" in over a decade. Both bands will play their entire albums live, using the latest in audio and lighting technology which means you will have an amazing time. Pulling double duty in both bands will be Benjamin Gibbard, co-founder of Death Cab for Cutie, and "The Postal Service."
"I know for a fact I will never have a year again like 2003," Gibbard said in a press release. "The Postal Service record came out; "Transatlanticism" came out." "These two records will be on my tombstone, and I'm totally fine with that." "I've never had a more creatively inspired year."
Platinum certification was given to "Give Up" because of how dominant it was in the market. Michaelangelo Matos of Rolling Stone called "Give Up" "a cuddly little new wave reverie," and Pitchfork ranked it as the 104th best album of the 2000s. All of the critics praised "Transatlanticism," "a record of rare beauty and poise," as Uncut put it, it was also included in NPR's top fifty albums of the decade in 2011.
Tickets for the show will sell out extremely quickly because of how unique and incredible of a feature this is. Be sure to grab yours before it is too late and they all sell out.