Hollywood Bowl Seating Chart
With an impressive 17,500 seating capacity and stunning natural surroundings – it's one of the most unique places to catch live entertainment, no matter what time of day or night!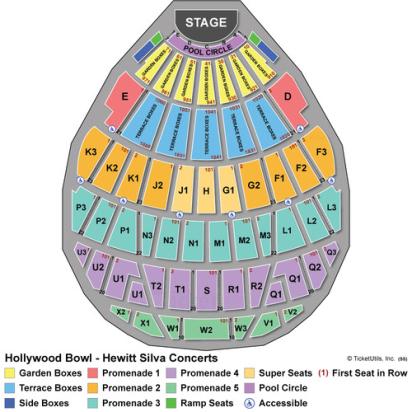 The rounded bowl design of this Amphitheater, is not just incredible for the views and acoustics but also means that you will be spoilt for choice when choosing your seating. Whether you like to be up close and personal or further away so that you can hang out with your friends. The choice is endless!