Hollywood Bowl | Los Angeles, California
French electronic duo Polo and Pan come to Hollywood Bowl on Sunday 7th August 2022 as part of their Cyclorama tour. Due to the owing demand, the duo had to add additional dates, as their fans witnessed some incredible house music. 2021 was quite an exciting year for the duo comprising of Paul Armand-Delille and Alexandre Grynszpan. It marked the release of their second studio album, Cyclorama and fans can expect to hear plenty of music in the upcoming performances from their latest record. The duo will play at some notable destinations in August, including this performance at the Hollywood Bowl and San Francisco's Outside Lands. Catch them live by getting your tickets right now. Hurry up, before they are sold out!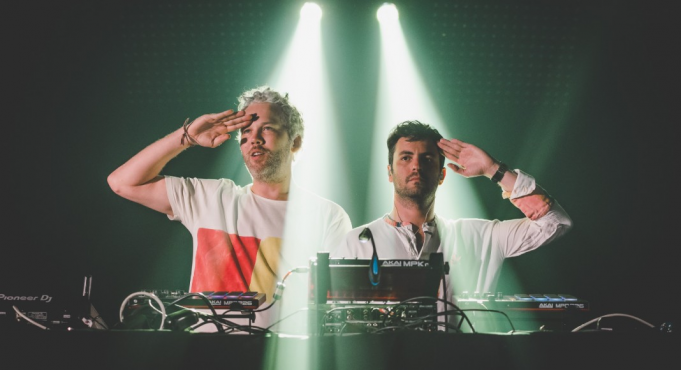 Polo & Pan's latest album, Cyclorama came out to critical acclaim in 2021 and became an instant fan favorite. Since forming in 2013, the duo has been a household name in the electronic music industry, playing at some of the biggest stages in the world and releasing chart-topping music constantly. Their house-electronic music infused with tropical sounds has become popular globally. The duo gained popularity in 2016 with the lease of their third EP, Canopee. A year later, they came out with their debut studio album, Caravelle, which became a critical success and made them one of the top bands in the electronic music industry.
Polo & Pan has a huge fan base that awaits their performances with great excitement. The band is known for its extensive touring routines, and they toured for three consecutive years since releasing the debut album in 2017. They had to pause their touring when the pandemic struck, but they were eager to get back on stage again. They played a few incredible shows at the beginning of the year and also performed at the Lollapalooza this year. Fans expect another mind-blowing performance on 7th August at the iconic Hollywood Bowl. Make sure you get your tickets ASAP because they are expected to sell out pretty soon!