Hollywood Bowl | Los Angeles, California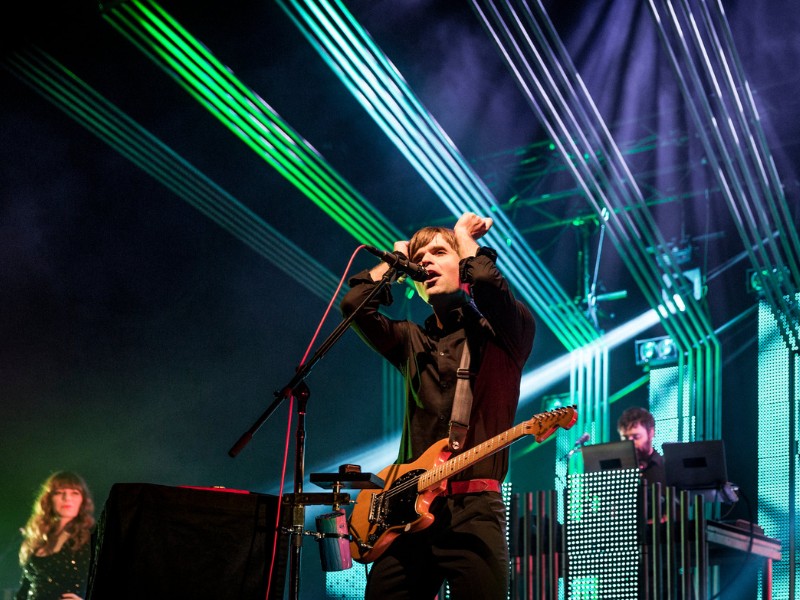 The Postal Service and Death Cab for Cutie are co-headlining at the Hollywood Bowl on 17th of October for their Fall 2023 tour! It's a celebration of the 20th anniversary of both of their albums: Postal Service's platinum-certified "Give Up" and Death Cab for Cutie's breakthrough fourth studio LP "Transatlanticism." Singer-songwriter Ben Gibbard, the founder of both bands, will be performing double duty to give you the best concert experience from his most creatively inspired year. And no, it won't be just few songs picked out from their albums. Expect vigorous performance and spot on stage presence as they give you their 2003 albums in full, live on stage! Come join us to experience the quintessential alternative bands under the sky in the heart of Southern California! Celebrate their two incredible decades of journey with great music, and purchase your tickets now before it all sells out!
"I know for a fact I will never have a year again like 2003. The Postal Service record came out, 'Transatlanticism' came out," Gibbard says. "These two records will be on my tombstone, and I'm totally fine with that. I've never had a more creatively inspired year."
Co-headliners The Postal Service and Death Cab for Cutie are inviting you to celebrate with them at their Give Up and Transatlanticism 20th Anniversary Tour at the Hollywood Bowl on Tuesday, October 17th, 2023!
Ben Gibbard, lead vocalist of both bands, is taking the bands' fans back to their glorious days. They will have 17 tour dates this year throughout the US, with the tour kicking off in Portland, Maine and will be closing the tour at the Hollywood Bowl! If you missed their 10th anniversary tour, this is your next chance!
One of the headliners, The Postal Service, with Dntl's Jimmy Tamborello and singer-songwriter Jenny Lewis, is largely an underground phenomenon but their singles "Such Great Heights" and "The District Sleeps Alone Tonight" drove up the album to Number 45 on Billboard's albums charts and Number One on Dance/Electronic Albums, Heatseekers, and Independent Albums charts. The album is considered to be a pioneer in the indie-pop genre and was met with great reviews from music critics but didn't meet immediate fame, but it sold over a million copies in the US throughout the years.
Meanwhile, Death Cab for Cutie is a seven-time Grammy-nominated indie-rock band that has been releasing music since 1997, with their latest album, Asphalt Meadows, released in 2022. And although the band has been active for almost three decades, they regard their earlier years as the peak of their career in their earlier years, specifically in 2003 when they released their album "Transatlanticism". Alternative Press said that "Death Cab's slowest and most mature recording" with "hidden bits of magic that reveal themselves brilliantly." The album also managed to sell over 500,000 physical copies throughout the years, which is an incredibly high number for an indie-rock band.
Experience the full albums of both of these incredible bands at the Hollywood Bowl on Tuesday 17th October 2023! Don't wait any longer and book your tickets now!