Hollywood Bowl | Los Angeles, California
High-energy performances, impressive visual effects, and fan-favorite hits songs. These are what you can expect this October 2 as one of the most entertaining pop bands, The 1975, brings the excitement of their "Still … at Their Very Best Tour" to Hollywood Bowl. The popular Los Angeles, California, will become a haven of electrifying indie rock tunes from the English pop-rock band. Matty Healy and the rest of the band will not only perform their hits but will create a memorable experience for fans through sing-alongs and crowd interaction. If you want to hear the band perform the hits "Chocolate," "Girls," "Sex," and many others, you should secure your tickets as early as today. And if you haven't memorized the songs frost their latest album, "Being Funny in a Foreign Language," you should start cementing the tunes "Happiness," "Part of the Band," and "I'm In Love With You," because you don't want to be left out when everyone is singing at the top of their lungs, right? Reserve a ticket for you and your friends, and prepare to be swept away by the infectious energy, innovative sound, and mesmerizing visuals of the British band we all love. Lock in your tickets by hitting the "Get Tickets" link.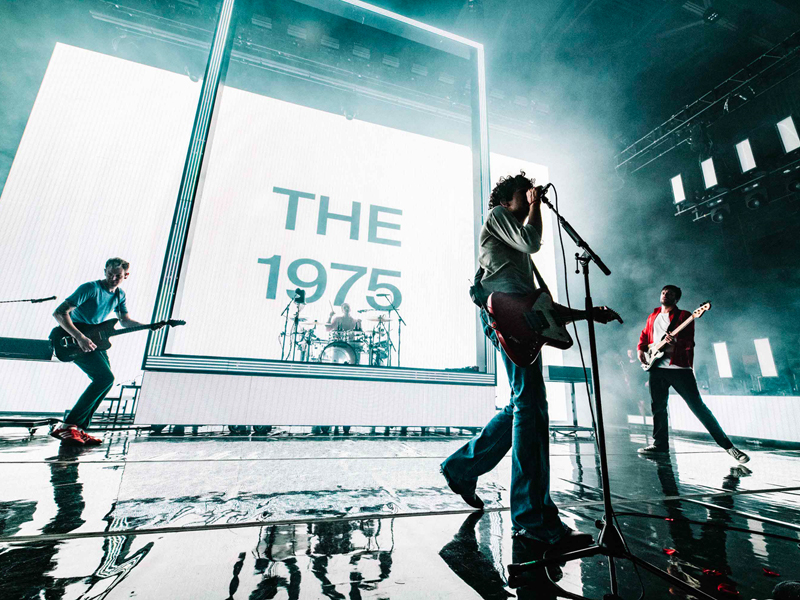 Selling nearly three million albums since their debut in 2013, The 1975 is undoubtedly one of the fastest-rising bands in the world today. With their distinct sound that could not be boxed into a certain genre, the British band is breaking up conventions in the pop-rock scene by combining indie pop, synth pop, and electropop. Along with the distinct voice of Matt Healy, this genre-compassing facet of their band's sound became their greatest strength as a musical act. Many fans are drawn to their music because it sounds modern, youthful, and full of life. The Talking Heads, My Bloody Valentine, Ride, and Michael Jackson are just a few of the bands that have influenced them.
Although their debut happened in 2013, the band had already been established a decade before. The friendship and collective love for the music of Matty Healy, Ross MacDonald, Adam Hann, and George resulted in them creating a band during high school. They started off playing punk rock covers at their shows. They went by several monikers for several years. Before settling on The 1975 in 2012, the band went by the names Forever Drawing Six, Bigsleep, and Drive Like I Do.
Prior to releasing their debut album, the band released a number of EPs. With the goal of establishing a bigger fanbase and being known for their original songs, the band toured all over the country. This attempt wasn't futile, as the band's debut album made a big splash in the music scene, topping the UK Albums Chart. As a result, they established a sizable fan base even before the release of their second album. Following its 2016 release, "I Like It When You Sleep, for You Are So Beautiful Yet So Unaware of It" became a global phenomenon. The 1975 topped both the US and the UK Charts, further cementing their international reach.
In 2018 their album "A Brief Enquiry into Online Relationships" was a global phenomenon. Although it was an experimental album, the British band earned "universal acclaim" from critics. A maximalist experimental record, "Notes on a Conditional Form," was released in 2020. Many reviewers hailed the record as a masterwork. Their most recent album, "Being Funny in a Foreign Language," became their second album to receive "universal acclaim."
This year, The 1975 will continue their string of shows all over the world. This time, the Matty Healy-led band will kick off the North American leg of their tour. Dubbed "Still… At Their Very Best Tour," the trek will stop at Los Angeles's Hollywood Bowl on October 2, 2024. Secure your tickets as early as you can because they will likely sell out soon. Hit the "Get Tickets" link to reserve yours.