Hollywood Bowl | Los Angeles, California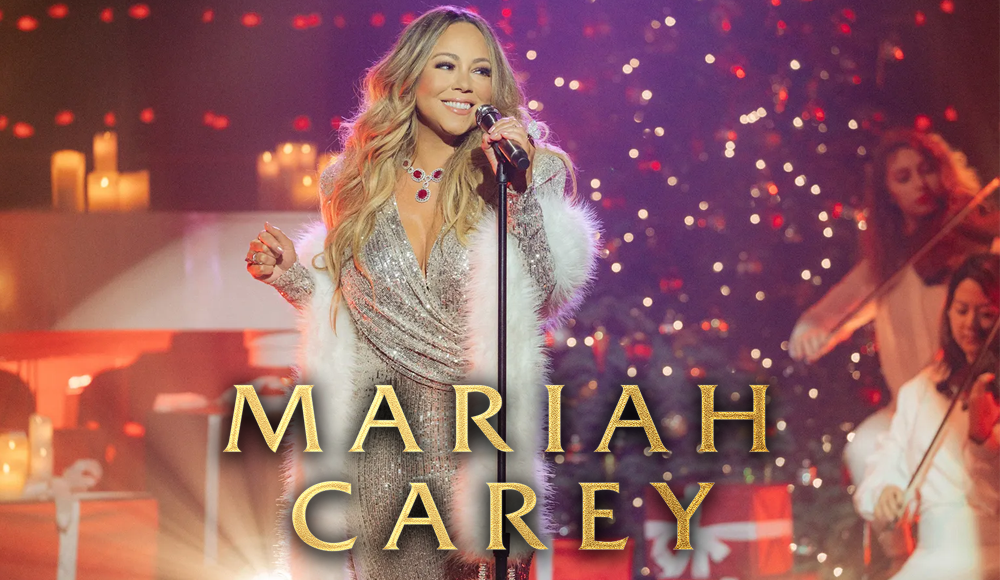 'Tis the season! As the holidays inch closer to December, All we want for Christmas is a night of Mariah Carey's legendary carols! The world-renowned Queen of Christmas who's got the whole singin' "All I want for Christmas is you...", no other than Mariah Carey is heading back to the road. Usually waiting for November to strike before announcing her famed Christmas treks, the slayin' Queen of the season just announced an extensive "Merry Christmas One and All" tour, set to dazzle everyone's bells at the Hollywood Bowl on Friday, November 17th. Bidding goodbye to Halloween, she's set to let it snow! As "All I Want for Christmas Is You" continues to top the charts every single year since its release in 1994, she's definitely deserving of her timeless title as the Queen of Christmas. A holiday show, one and all, witness the Queen conquer the winter stage by booking your tickets now!
Globally-acclaimed "Queen of Christmas", Mariah Carey, just announced her newest Christmas tour. Usually breaking the ice right after Halloween, the iconic and award-winning singer announced the "Merry Christmas One and All" trek, kicking off this November. As "All I Want for Christmas Is You" marks its yearly #1 return to the charts, the Queen is ready to set the stage for the year's biggest Christmas concert.
"Yes, the actual defrosting has begun!" Carey exclaimed on Instagram. She's definitely set to perform the greatest Christmas song of all time, and you'll get the chance to belt it all out as Mariah takes her soaring vocals back to where it belongs - the live stage.
"This festive event is a celebration of the global superstar's timeless collection of holiday classics including the record-breaking mega-hit, 'All I Want For Christmas Is You,' and fan favorite chart toppers," a press release teased about her upcoming tour.
Singing Christmas classics and her very own iconic hits including, "One Child", "Oh Santa!", "Miss You Most (At Christmas Time)", and of course the global favorite "All I Want for Christmas Is You", it's bound to be a Christmas spectacular like no other.
One track defined decades of Christmas parties and celebrations. The lovelorn holiday track continues to resound among Christmas playlists, malls, parties, reunions, celebrations, and of course, concerts. In a 2020 interview with The Times, Mariah reflects on the infectious melody that struck everyone's Christmas hearts.
"I didn't want it to feel '90s. It probably feels '90s now to people who are nostalgic about the '90s. But in the '90s, it was something different," she explained, wanting the track to feel timeless and festive. It sure is! "We were having the best time in the studio. It sounds corny, but I think you can hear it on the record."
Merry Christmas, One and All! Mariah's definitely shared the spirit of Christmas through her iconic hits that shaped generations of Christmas hearts. Her music continues to unite communities and usher holiday energies that spark special moments across the world. Whether it's family dinners, Christmas parties, or holiday shopping, you've definitely found yourself singing or humming to the tune of Carey's timeless Christmas hits.
Don't miss out on Merry Christmas One and All live at Hollywood Bowl by booking your tickets now!