Hollywood Bowl | Los Angeles, California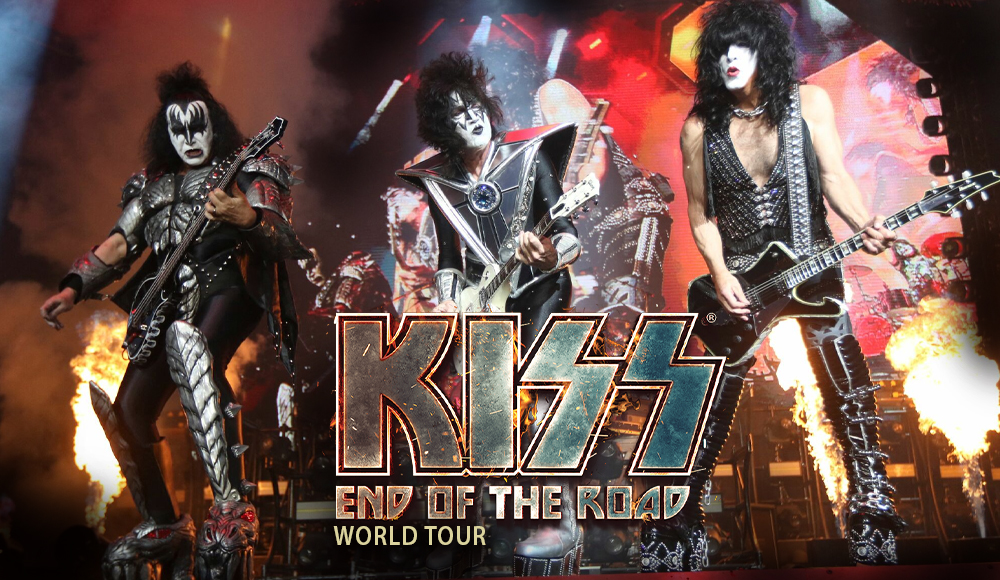 Calling all metalheads! One of the world's greatest hard rock and heavy metal bands to exist is calling its shots, staging its 'absolute final shows' of its final tour. Rockin' like it's 1979, KISS just announced the absolute final roster of dates on their "End of the Road" farewell trek. With 50 years worth of legendary tracks and hard hitters, the band is stoked to deliver huge surprises on tour. You definitely can't miss out on this! The band's extended list of grand finales includes a stop at Hollywood Bowl on Friday, 3rd of November 2023, set to deliver its explosive performances for one last time. Though the trek was met with quite a number of extensions for its grand finale, the celebration continues, and this might really be the very last. Taking the world by storm with a slew of heavy metal hit records including "Unmasked", "Destroyer", "Love Gun", "Revenge", and "Dynasty", huge surprises await at the "End of the Road". Book your tickets now!
Extending the road after announcing the final leg of their grand farewell tour, KISS is embarking on "the absolute final shows of their final tour". Kicking off this fall, the legendary rockers are capping off 50 years of hard rock and heavy metal domination. Though its farewell trek was disrupted and extended quite a number of times, the band declares this leg as the last encore, closing it off this December.
Well, we bet you've heard this before too - KISS also penned farewell treks in 2000/2001 and started staging the end of the road back in 2019. This time around, it seems they're capping off a glorious reign as heavy metal kings for good.
Known for tons of explosive performances and a bunch of crazy antics including blood-inked comic books and KISS Kaskets, the band definitely takes a spot among the world's most iconic acts to exist. With 50 years of taking the scene by storm, its heavy metal hits continue to live on and rock heads of generations to come.
"We can't be running around for that much longer in 40 pounds of gear," Stanley told Rolling Stone. "There's nothing maudlin about it. It's a celebration with our fans around the world. We wanted to raise the bar again as to what a band can do live."
As KISS stages its absolute final set of shows, you can expect explosive effects, screaming, and hard rockin' at the "End of the Road" tour. Set to tock like it's 1979, the band's grand encore is definitely a blast from the past, paying homage to its roots, legendary hits, and fans of all generations.
The "End of the Road" farewell tour just might be your last chance to catch the band's founding members Stanley and Simmons performing together as KISS on stage. Exclaiming its final-final trek ever, the band is slated to stage its grand finale at NYC's Madison Square Garden.
"KISS was born in New York City. On 23rd Street. Half a century ago," the band shared. "It will be a privilege and honor to finish touring at Madison Square Garden, 10 blocks and 50 years from where we first started."
If you can't fly over to NYC, the band is staging the very same show at Hollywood Bowl!
Marking history as one of the world's greatest bands to exist, make sure you're part of its "End of the Road" farewell tour by booking those tickets now!