Hollywood Bowl | Los Angeles, California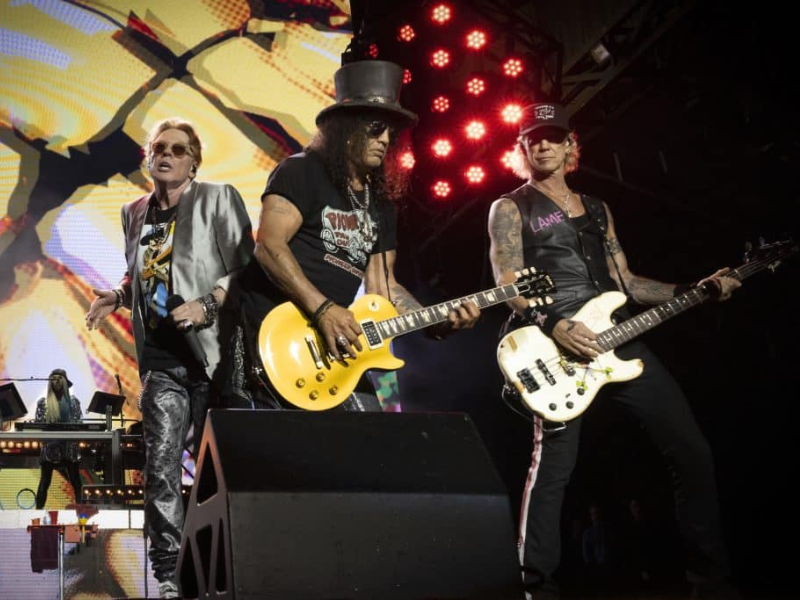 Guns N' Roses just announced a two-night stand in Los Angeles, California. Longtime fans cannot afford to miss out on this! They're set to perform at the renowned Hollywood Bowl, and this is going to be the first time that the band is ever setting foot on the venue's stage. The shows will conclude the North American leg of their ongoing 2023 tour. Joining the band for as the show's opening act are The Black Keys. They will perform for two nights - the 1st and 2nd of November, 2023. Tickets to Guns N' Roses' show on the 1st of November are available right here. If you want to get your hands on tickets, you must secure them right now before it's too late. The show's almost sold out so go ahead and click 'GET TICKETS' as fast as you can! This is the rock and roll night you've all been waiting for. See you at the show!
Guns N' Roses are on their ongoing Middle East, Europe + North America Tour 2023. The trek follows their soldout We're F'N' Back! Tour which spanned 2021 until 2022. The band just announced the final shows in the United States, and it's going to be held in Los Angeles, California. The current lineup for the tour includes Axl Rose (lead vocals, piano, percussion);
Slash (lead guitar, talkbox, slide guitar); Duff McKagan (bass, backing vocals, lead vocals); Dizzy Reed (keyboards, piano, percussion, backing vocals); Richard Fortus (rhythm guitar, backing vocals); Frank Ferrer (drums, percussion); Melissa Reese (keyboards, synthesizers, sub-bass, programming, percussion, backing vocals).
Their two-night event at the Hollywood Bowl marks the first time the legendary band is playing at the renowned venue. If you don't have tickets to the show yet, now is the time to get them. Rock duo The Black Keys are joining the event as the supporting act. You may know the band from songs like "Tighten Up," "Black Mud," "Lonely Boy," and many more. It's definitely going to be an unforgettable night when these two iconic bands perform, so gear up for this show. You better be quick when securing your tickets because the highly anticipated closing shows are selling out fast! Tickets are very limited as of the moment, so grab yours now.
Tickets to Guns N' Roses at the Hollywood Bowl on the 1st of November, 2023 are on sale right here. If you don't want to miss out on the chance of seeing the iconic rock band live, you must click on 'GET TICKETS' right this moment. You're going to be rocking out to some of their best tunes, including "Sweet Child o' Mine," "November Rain," "Paradise City," and many many more. With a show spanning three hours, you can expect to have one of the best times of your life. Remember: the show will start at 6 pm. It's better to get there earlier so you get to be comfortable in your seats before the show begins! What are you waiting for? Grab your tickets now!