Hollywood Bowl | Los Angeles, California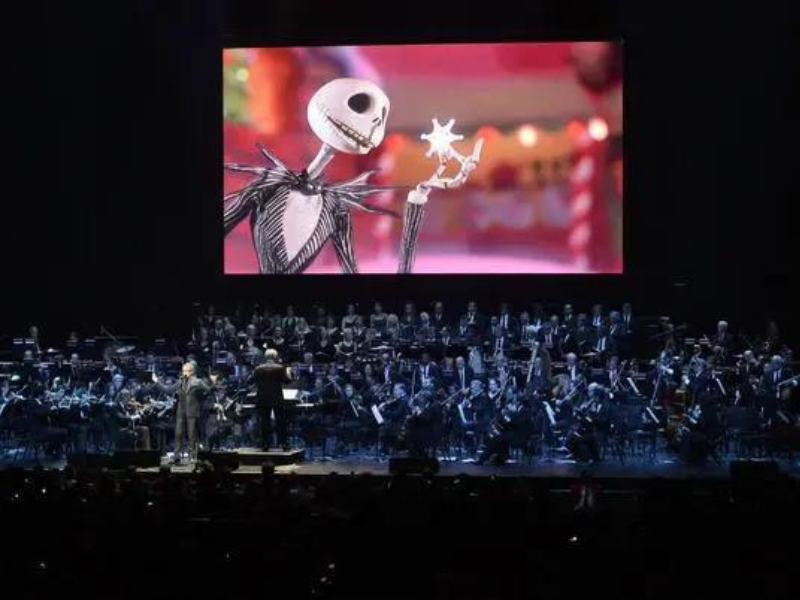 The Halloween season is getting even more exciting as the news of Danny Elfman's return on stage has just been announced! Relive the timeless music of Tim Burton's beloved film, A Nightmare Before Christmas, in this marvelous musical production from Danny Elfman.
This fall, you get the opportunity to witness Elfman as he steps into the shoes of Jack Skellington as he performs the music he composed in 1993. In celebration of the film's 30th anniversary, this is an event you would not want to miss. The show will be live at the famed Hollywood Bowl in Los Angeles, California on Sunday, the 29th of October, 2023. Come to the show with your family and loved ones and enjoy the production!
Tickets to Danny Elfman's Music From The Films of Tim Burton's The Nightmare Before Christmas are on sale right now. Grab your tickets to the show before they sell out! Simply click 'get tickets' to secure your spots.
Danny Elfman is an award-winning film composer, singer, songwriter, and accomplished musician. He initially gained recognition as the lead singer and primary songwriter for the influential new wave band, Oingo Boingo, during the early 1980s.
However, Elfman's successful career extends far beyond his work with Oingo Boingo. Beginning in 1985, he has earned international acclaim for composing scores for over 100 feature films, as well as contributing compositions to television, stage productions, and concert performances.
He is most known for his collaborations with acclaimed directors such as the beloved Tim Burton. His musical contributions have graced nearly 20 of Tim Burton's projects, including iconic films like "Pee-Wee's Big Adventure," "Batman," "Edward Scissorhands," and "Wednesday."
Elfman's remarkable achievements have been acknowledged with numerous recognitions, including four Oscar nominations, two Emmy Awards, a Grammy, and seven Saturn Awards for Best Music. He was honored with the Richard Kirk Award in 2002, the Disney Legend Award in 2015, and the Max Steiner Film Music Achievement Award in 2017. Most recently, he received the Society of Composers & Lyricists Lifetime Achievement Award in 2022.
Danny Elfman often makes appearances at live productions showcasing songs from his collaborations with Tim Burton. However, this specific event is more special as it solely focuses on A Nightmare Before Christmas. It is more family-friendly and can be enjoyed by all ages. So, if you've been looking for the perfect Halloween event for the whole family, this is definitely a show you must see! With a live orchestra, original sketches, drawings, and storyboards, this unique and immersive experience is unlike any other.
This year marks the 30th anniversary of A Nightmare Before Christmas, and it's going to be a very special event. Prepare to witness Danny Elfman as he steps into the shoes of one of the most unforgettable characters ever - Jack Skellington. Relive the story of your favorite childhood movie, and bring the rest of your family members to the show. The show will be live at the Hollywood Bowl on Sunday, the 29th of October, 2023. Tickets are on sale now, so secure yours before it's too late.