Hollywood Bowl | Los Angeles, California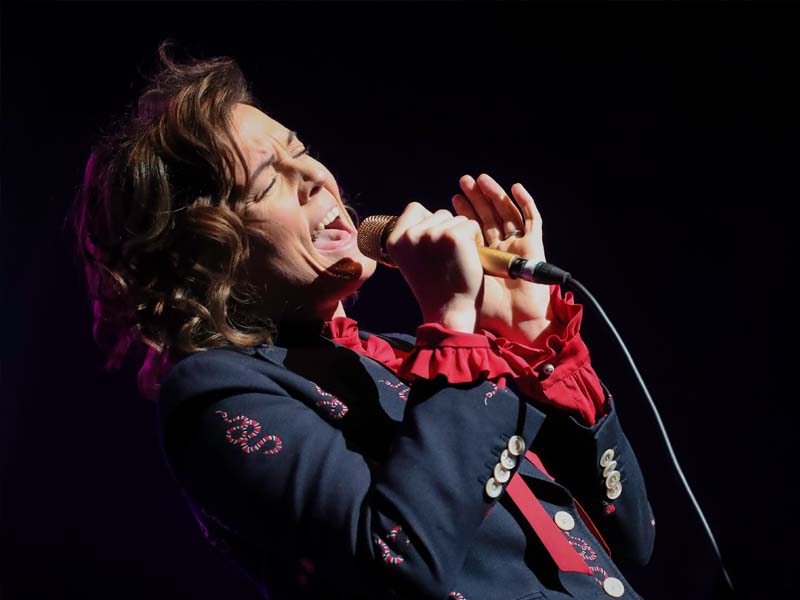 If you're in the mood to see some legendary performances this October, you are in for a really good treat! Fresh from her highly successful summer festival, Brandi Carlile continues her national trek, and she's extending her dates all the way to fall! The Grammy-Award-winning singer-songwriter will be making a detour on Saturday 14th, October 2023, to hold a special performance in Los Angeles, California! Get ready for an amazing night of rock music as Brandi Carlile & Friends take over the Hollywood Bowl at Highland Avenue! The evening guarantees a plethora of Brandi Carlile's massive hits, such as "The Story," "You and Me and the Rock," "Heart's Content," and "Carried Me With You." Carlile has a track record for delivering high-energy setlists that can get the crowd all pumped, dancing and singing all night! If you're keen on attending this groundbreaking rock concert, then hurry and score your tickets now!
If you think you already know what to expect from Brandi Carlile's upcoming concert at the Hollywood Bowl, you may be up for some unexpected surprises! With her impressive catalog plus a knack for performing iconic covers, Carlile is set to wow the crowd with incredible rock staples. Her setlist must-haves include her phenomenal hits, "The Story," "Hiding My Heart," "What Can I Say," and more. She also makes sure to include some newer hits like "Right On Time," "The Joke," and "Broken Horses," among others. Her recent concerts gave fans some exciting surprises as Carlile performed multiple covers, including Indigo Girls' "Ghost," Brandy Clark's "Dear Insecurity," Tracy Chapman's "The Promise," and even Diana Ross' "I'm Coming Out." The same month she belted out these covers, she also treated fans to other iconic hits from Crosby, Stills and Nash, Simon & Garfunkle, Queen, and Elton John.
Since her rise to prominence in 2005, Brandi Carlile has continued to dominate the live music scene in North America and beyond. That year, she released her successful self-titled debut effort, which spawned hits "I Fall Apart Again" and "What Can I Say." In 2007, Carlile released her most successful hit, "The Story." The song made it big across international charts and entered Billboard Hot 100. The single was featured in Carlile's sophomore album of the same name, featuring other iconic hits, "Turpentine" and "Until I Die."
By 2012, Carlile has reached number 1 for the first time with the release of her fourth album, Bear Creek. The effort peaked at number 10 on the Billboard 200 and topped the Top Rock Albums. Since then, she has consistently dominated the rock chart with number 1 albums, such as The Firewatcher's Daughter, By the Way, I Forgive You, and her latest effort, In These Silent Days.
Brandi Carlile's amazing 19-year career has resulted in numerous accolades, including nine Grammy Awards, a CMT Music Award, six Americana Music Honors & Awards, a Billboard Women in Music Award, and multiple nominations from prestigious awarding organizations. Her music transcends various genres, as she has been known to release country, Americana, folk, alternative, and classic rock.
The Hollywood Bowl in Los Angeles, California, is a perfect venue to host this special performance. Since 1922, the iconic amphitheater has hosted some of the biggest names in pop and rock music, such as The Beatles, The Jackson 5, The Who, Coldplay, and many more. Since its reopening in 2005, the venue has boasted incredible live acoustics with an impressive reinforcement of structures to allow for more placements of sound and lighting systems - giving audiences a top-tier entertainment experience.
If you want to catch Brandi Carlile & Friends at the Hollywood Bowl on Saturday 14th, October 2023, you better hurry and secure tickets now by clicking on the Get Tickets link!