Hollywood Bowl | Los Angeles, California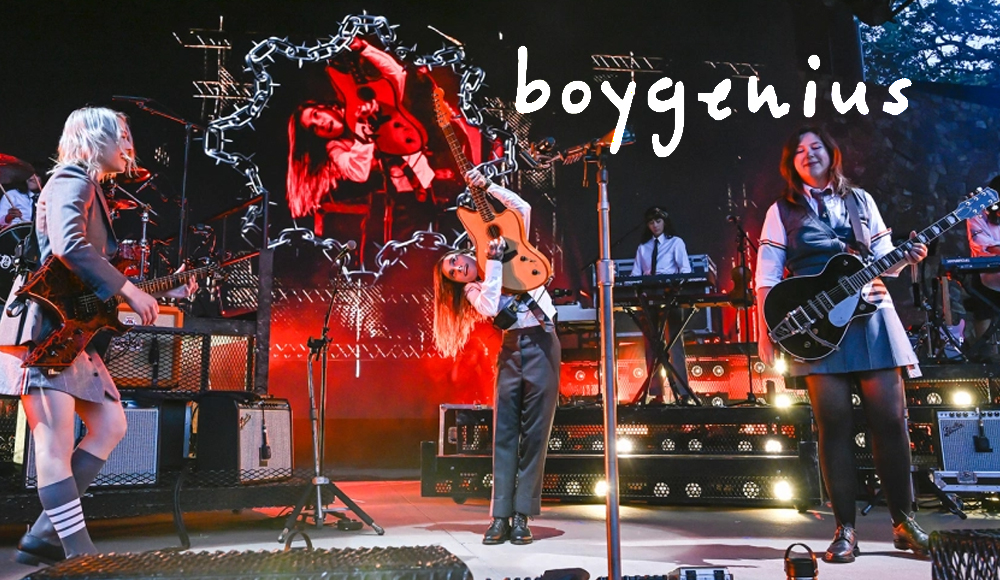 With an astounding debut LP up their sleeve, the indie-rock supergroup Boygenius plots its Fall 2023 Tour in support of "The Record". Julien Baker, Phoebe Bridgers, and Lucy Dacus will be taking its rockin' hits to the live stage, stopping by Hollywood Bowl on Tuesday, 31st of October 2023. Sloppy Jane will join the power female trio as a special guest for tonight's show. Making its debut in 2018 with its self-titled EP, the group found itself amassing a following with its early hits "Bite the Hand" and "Souvenir". The EP received positive reviews from critics, highlighting each member's distinct style. With "The Record" making waves with its hard-hitters such as "$20", "Emily I'm Sorry", and "Not Strong Enough", Boygenius definitely hits the spot. From a pipe dream to reality, there's no stopping these women from rocking it all out. Taking their new record on the road, make sure to mark your spots at the show by booking those tickets now!
There ain't stopping these females from rockin'! From what was "kind of an accident" that led to the band's formation, Julien Baker, Phoebe Bridgers, and Lucy Dacus are living the dream of leading their very rock supergroup. Founded in 2018, the up-and-coming artists came together to defy the industry's practices of pitting women against each other. Though they're all remarkable artists in their own craft, Boygenius is the group's outlet to rock at their best.
Continuously growing its fanbase and amassing rave reviews for its early hits, Boygenius is raising the bar with the release of its debut LP, "The Record". The highly-anticipated album features their newest hard-hitters "Without You Without Them", "Cool About It", "Revolution 0", and "Letter to an Old Poet".
As artists who shine bright on their own, Baker, Bridgers, and Dacus find an important value in respect and collaboration with Boygenius. "There's no lead singer of the band," Dacus told Variety in an interview. "We're all doing everything together. We all have equal input. Even on the songs that are led by somebody, we think through them together."
In a review of "The Record", Variety's Chris Willman notes that "It'd be an insult to these artists' solo records to say that the whole of Boygenius is greater than the sum of its parts, but the new album feels like you could play it a hundred times and still enjoy decoding how their voices and personas diverge and recombine in ways that are distinctly separate and alchemistic at the same time."
Fueled by passion, talent, and a whole lot of stories to share, the fine women of Boygenius are definitely geniuses in their craft. Blending their personal touch in every track produced, there's no denying that they've got what it takes to make it big.
As "The Record" reaches greater heights while the girls continue to flex their soaring vocals, Boygenius is hitting the road! Kicking off this Fall, the indie-rockers are stopping by Hollywood Bowl on October 31st with special guest Sloppy Jane.
Don't miss out by booking your tickets now!