Hollywood Bowl | Los Angeles, California
The wait is over, Kidz Bop, the number 1 brand for kids, is back on the road this summer with a brand new tour, Kidz Bop Live 2022. Kidz Bop, in partnership with Live Nation is coming all the way to L.A's Hollywood Bowl on Wednesday 31st August 2022. The tour starts on 19th July 2022 at Stamford Palace Theatre and concludes at Puyallup Washington State Fair on 14th September, 2022. The 28-city tour features plenty of performances, so no one misses a chance to witness Kidz Pop Live. It will be an incredible experience for kids and their parents, so make sure you get your tickets right now before all of them are sold out!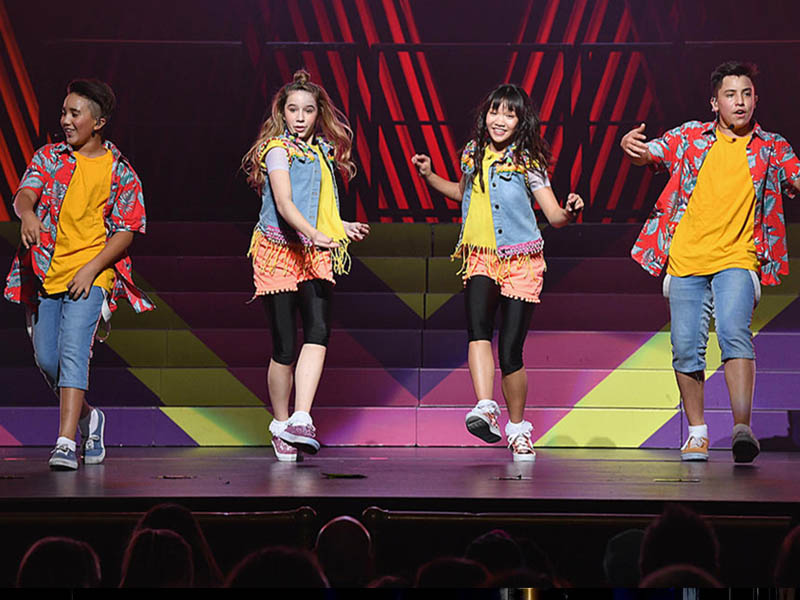 Kidz Bop is a music brand that produces cover versions of pop songs and related family-friendly media. Kidz Bop gathers all the Pop songs that have a high ranking on Billboard charts and from contemporary radio stations' hits. After that, they feature children covering the clean versions of those songs. It is a great platform for children who want to start out with music or simply who like to enjoy it.
Since its formation, Kidz Pop has sold over 21 million albums and has generated over 4.5 billion streams. Kidz Bop is also famous for its stage presence and energy when performing while engaging children and young teenagers. Their biggest hits include "Good 4 U" and "Dance Monkey".
Kidz Bop has stayed number one on the billboard for ten years, from 2010-2022, and hence named Billboard's No. 1 Kids' Album Artist. Not only this, there might be surprises for you all during the live performance i.e., fan-favorite Daddy Dance Off, giving dads the chance to show off their best dance moves on stage and a lot of other fun-filled activities. Book your tickets right now for Kidz Pop's live show at the Hollywood Bowl on 31st August 2022.