Hollywood Bowl | Los Angeles, California
Gipsy Kings are ready to give another spectacular Rumba flamenco performance at Hollywood Bowl on Friday 19th August 2022. The band is on tour to support their latest album, Savor Flamenco which won the Grammy Award in 2013. Gipsy Kings are on the roads of North America for their extensive trip, which started back in late-2021 and will stretch till October 2022. Before performing the final gig of the trek on 22nd October 2022 at Lynn Memorial Auditorium, the band will be emerging at notable spots, including Atlantic City, Reading, New York, Reno, San Diego, San Antonio, Los Angeles, Houston, Atlanta, and Jacksonville. Special guest Nicolas Reyes will perform along with Gipsy Kings on scheduled dates as well. Get your tickets ASAP before all of them are sold out!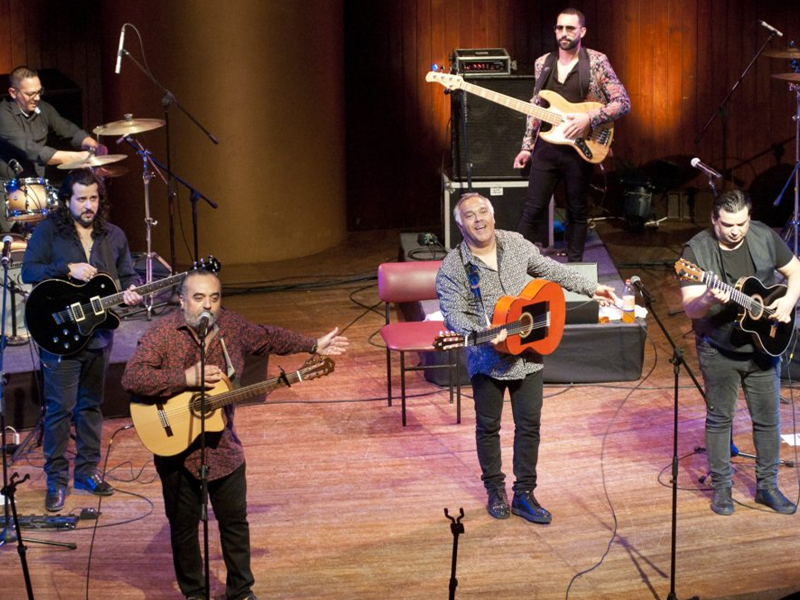 Gipsy Kings are known for their flamenco, pop and salsa music styles. The band played a very vital part in bringing up the alternative pop and its fusion with traditional Flamenco to global audiences. This rare mix of rhythms started developing a separate fan base which is now spread worldwide. Gipsy Kings have given an identity to Flamenco, especially Rumba Flamenco, among all music genres, which also helped them in raising their popularity. The France-based band mostly performs in southern dialects of French with a mix of Spanish. Gipsy Kings is one of the most sought-after music outfits in the country, with a huge demand for live performances.
After releasing two albums, Gipsy Kings got their first commercial breakthrough with their third self-titled studio album, Gipsy Kings. The songs Djobi Djoba, Un Amor, and Bamboléo were running notably high on recognizable charts. Their songs were also featured in films including Toy Story 3, The Big Lebowski, and Sing. Gipsy Kings has released thirteen studio albums and won several awards. Their latest studio album, Savor Flamenco, won a Grammy Award and Love and Liberté album won the Latin Grammy Award. Be a part of this engrossing, unique experience by getting your tickets right now.