Hollywood Bowl | Los Angeles, California
Haim is bringing its "One More Haim" tour to the famous Hollywood Bowl on Sunday 1st May 2022 and it is expected to be a total sell-out! Haim's North American 2022 tour celebrates its latest album, Women in Music Pt.III. The album has been a huge success and got a Grammy nomination after debuting at number one on U.S album charts. The tour kicks off on 24th April from Los Angeles' Cosmopolitan Hotel and wraps up on 14th June at Oregon's Hayden Homes Ampitheater. The three sibling band has become a huge sensation in the recent years and they have performed quite a few sold-out events. A similar response is expected on the upcoming tour so get your tickets right now if you want to watch Haim live at the Hollywood Bowl on 1st May.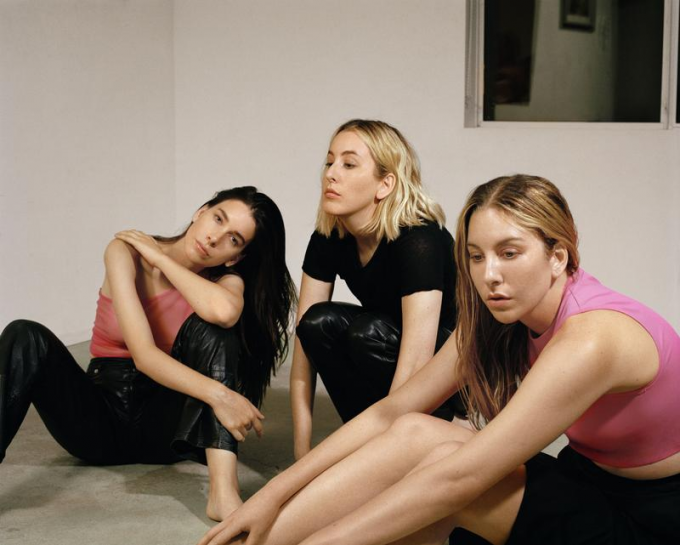 One More Haim tour will be a 27 date trek with performances at notable cities including Chicago, Houston, Toronto, Philadelphia, Seattle, etc. Special guests include Buzzy Lee, Sasami, Princess Nokia, Waxahatchee and Faye Webster on selected tour dates. This will be Haim's first official countrywide official tour in support of their latest album release. They did a few semi-secret shows across America before the pandemic disrupted their plans. Hence, Haim fans are excited about the upcoming tour because they have been waiting to see the band perform live for quite some time now.
Formed in 2007, Haim was a project of three sisters, Este, Danielle and Alana. The band began as nothing more than an entertaining activity, but Danielle gained widespread recognition and began playing with notable artists such as Jenny Lewis and Julian Casablancas. Haim released its first EP, Forever, which received critical acclaim and became an instant fan favorite. As fans gear up to hear their latest album, Women in Music Pt.III live for the first time, this is expected to be one of the biggest tours of 2022. The album recently got nominated for Best Rock Performance and Album of the Year at the 63rd Grammies, and it has been one of the most successful albums of the year. Get your tickets right now if you want to see Haim performing live on 1st May at the famous Hollywood Bowl before all of them are sold out!